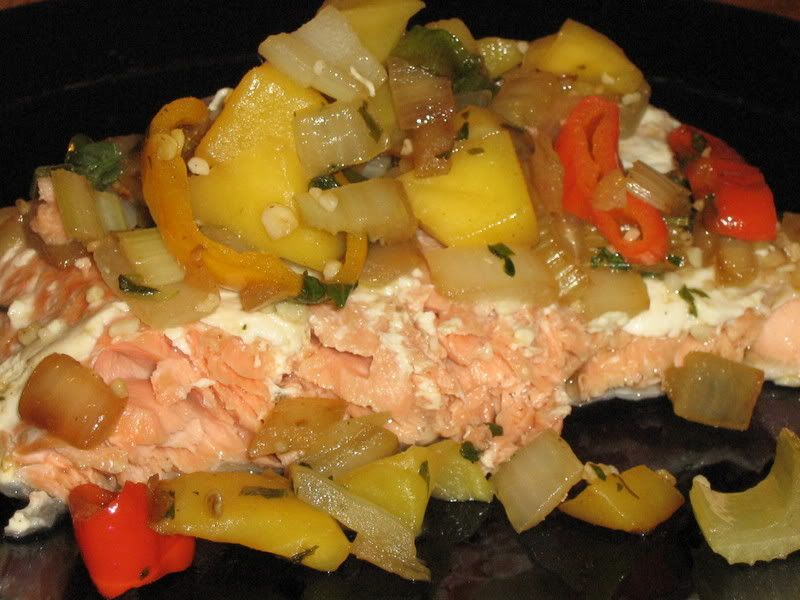 I decided to shake it up a little bit with a diversion from my normal soy-honey-mustard-sesame sauce I normally make to accompany the fantastic wild salmon I can buy at my local Target, and also get rid of a mango that had been languishing in my fridge for almost a week.
I baked the salmon for about 30 minutes at 425 in a pyrex dish rubbed with butter, skin side down.
Mango salsa
2 T butter
1/2 a very large white onion (or 1 large onion)chopped
2 stalks celery, chopped
1/2 cup peppers (I chose sweet mini peppers)
3 T red wine vinegar
1 mango, cubed
3 T diced garlic
1/4 cup chopped fresh cilantro
1/4 cup chopped scallions
Melt butter is skillet. Saute onion, celery and peppers until soft. Add vinegar and mango, cook for about five minutes longer, or mango is soft. Add garlic, cook for two more minutes, stirring, until fragrant. Add cilantro and scallions, stir and cook for one more minute. Put on top of salmon.